The North Node is considered by some to represent your destiny. It indicates (through its house and sign position) what you're meant to do in this life.
For those of you with the North Node in your Seventh House of relationships, this must mean that having one (or more!) committed partnerships is part of your destiny.
If this is so, why are committed relationships such a challenge?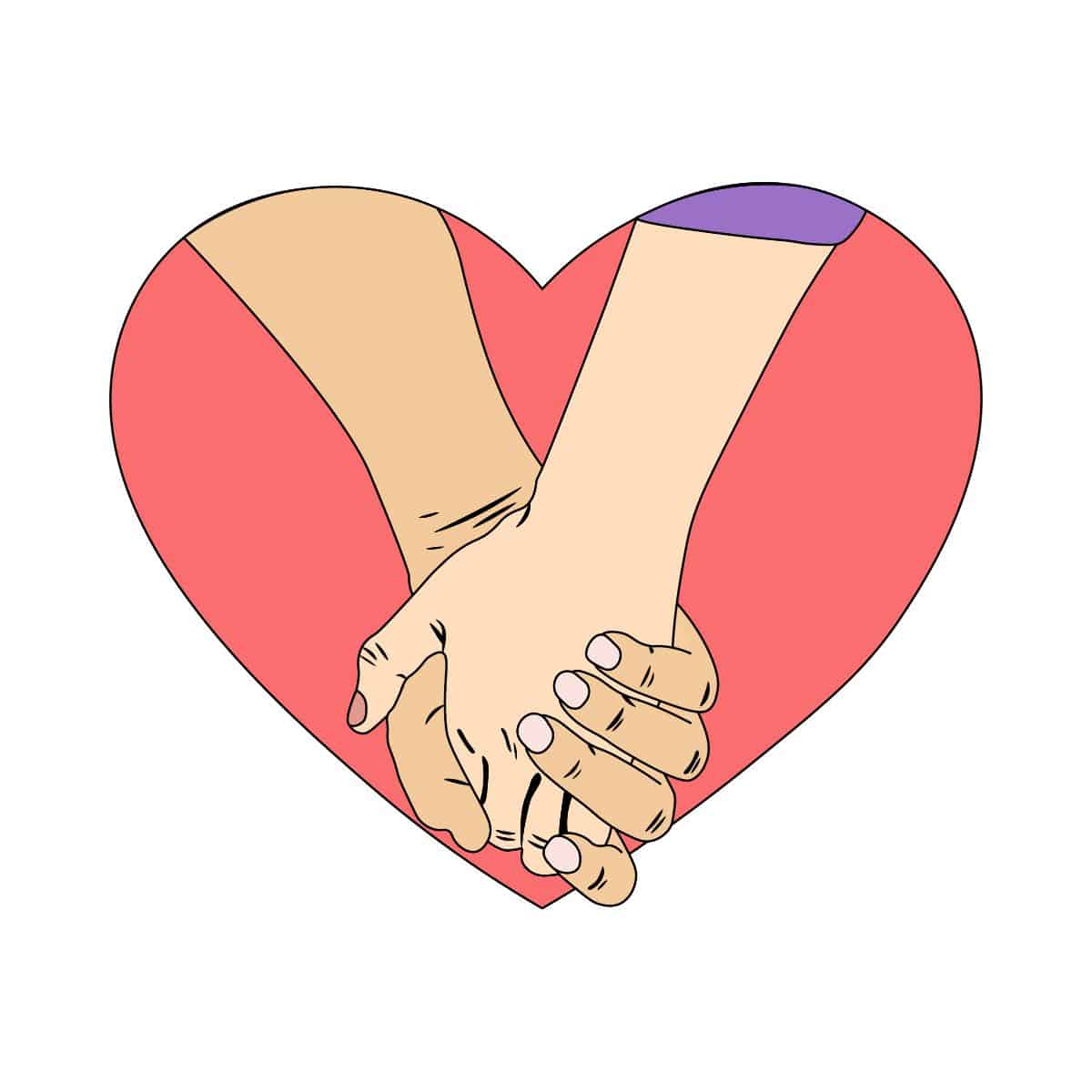 North Node and South Node
Let me clarify what the North Node actually means: it's your path of evolution. It describes the behavior and actions you can take in this lifetime to reach your full potential.
I say this lifetime because its opposite point (the South Node) represents past life conditions that influence your default behavior (in this life). South Node behavior is comfortable because you've been there, done that.
But it can be limiting if you never move beyond it. This is key to understanding the North Node; it represents situations that are uncomfortable because they are brand new.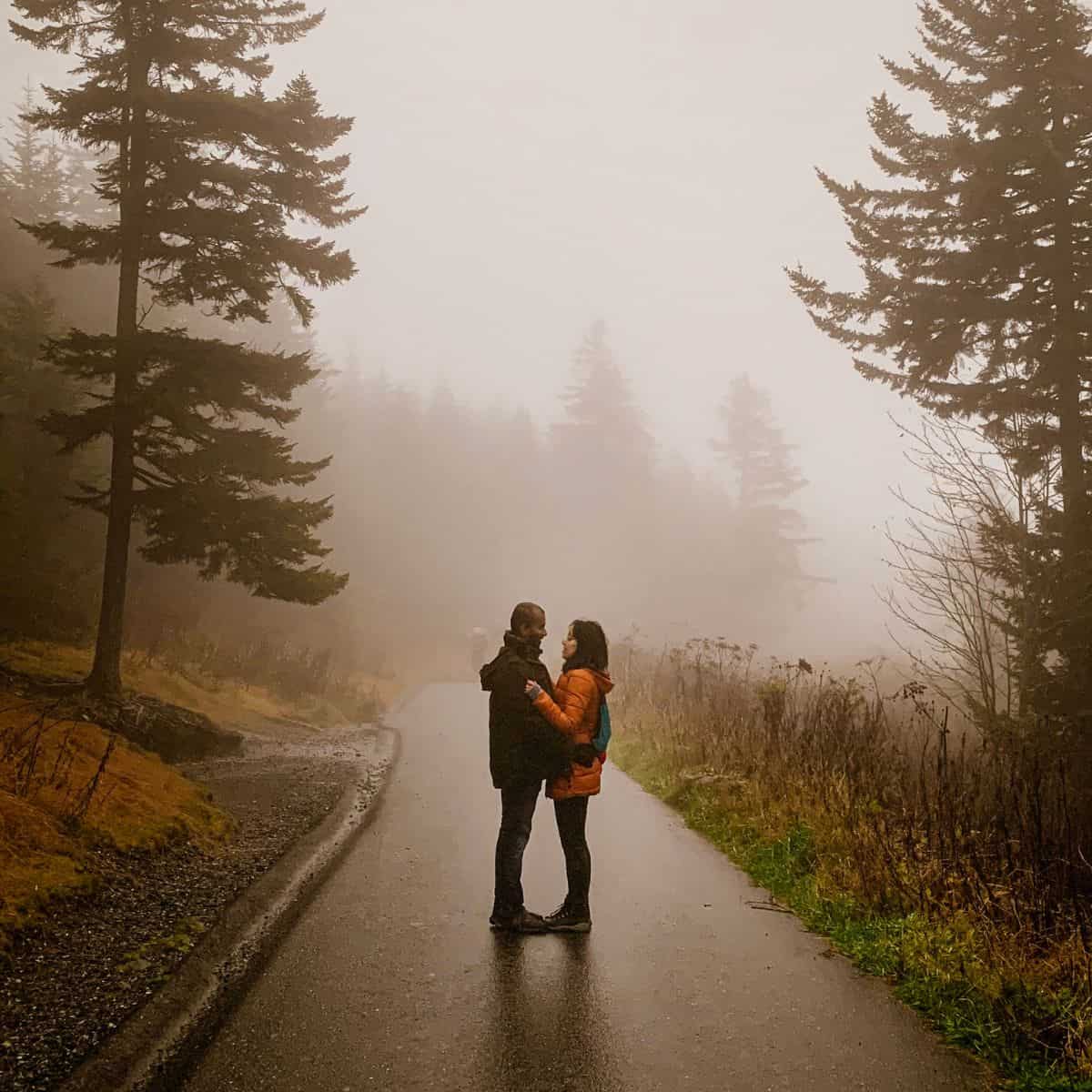 North Node in the Seventh House
If the North Node is in your Seventh House of partnerships, that puts your South Node in the First House of personal identity. It's going to be natural for you to put yourself first. The challenge is learning how to develop your identity, while balancing your needs with another person.
It's not just a matter of being commitment-shy, shaking it off, and taking the plunge into relationship heaven. Being in a relationship may actually feel like giving up a piece of yourself. Even though you desire that connection with another, it's tremendously difficult to let go of the primal allegiance to yourself.
As I pointed out in a previous article on Seventh House Partnerships, the Seventh House involves strong projections of admired qualities onto a partner. It's a powerful draw that becomes frustratingly blocked when the North Node flags it as threatening territory. Let's see how this plays out in a sample chart.
Seventh House North Node Example
Ted has Capricorn rising (with his South Node in Capricorn). Saturn (the ruler of Capricorn) is in his Tenth House of career, in Scorpio. When you interpret the North and South Nodes, you need to consider their signs, plus the condition of the ruling planet.
Ted's identity is cautious and calculated. The drawbridge is up because Capricorn sets limits. Achieving status (part of the Capricorn and Tenth House archetype) is his MO, as is gaining power (Scorpio).
In a past life, he might have been a leader who defined his identity by testing his power against others. Perhaps he grimly fortified his position while everyone else plotted to take him down (Scorpio represents conspiracies).
In this life, it's natural for him to carve out his identity as a ruthless CEO. Personal fulfillment is obtained through his position in society.
The problem is, Ted's not fulfilled. His North Node is in Cancer, in his Seventh House. The Moon (ruler of Cancer) is in his Fifth House (creativity, romance and children), in Taurus. Career comes first for Ted. So does suspicion. Being involved in an intimate relationship feels threatening. He needs it (Moon), and craves that emotional security (Taurus). That would mean giving up some of his power (Scorpio), and letting down the drawbridge (Saturn).
Scary stuff, because he's coming off a past life where letting down his guard would have proved fatal.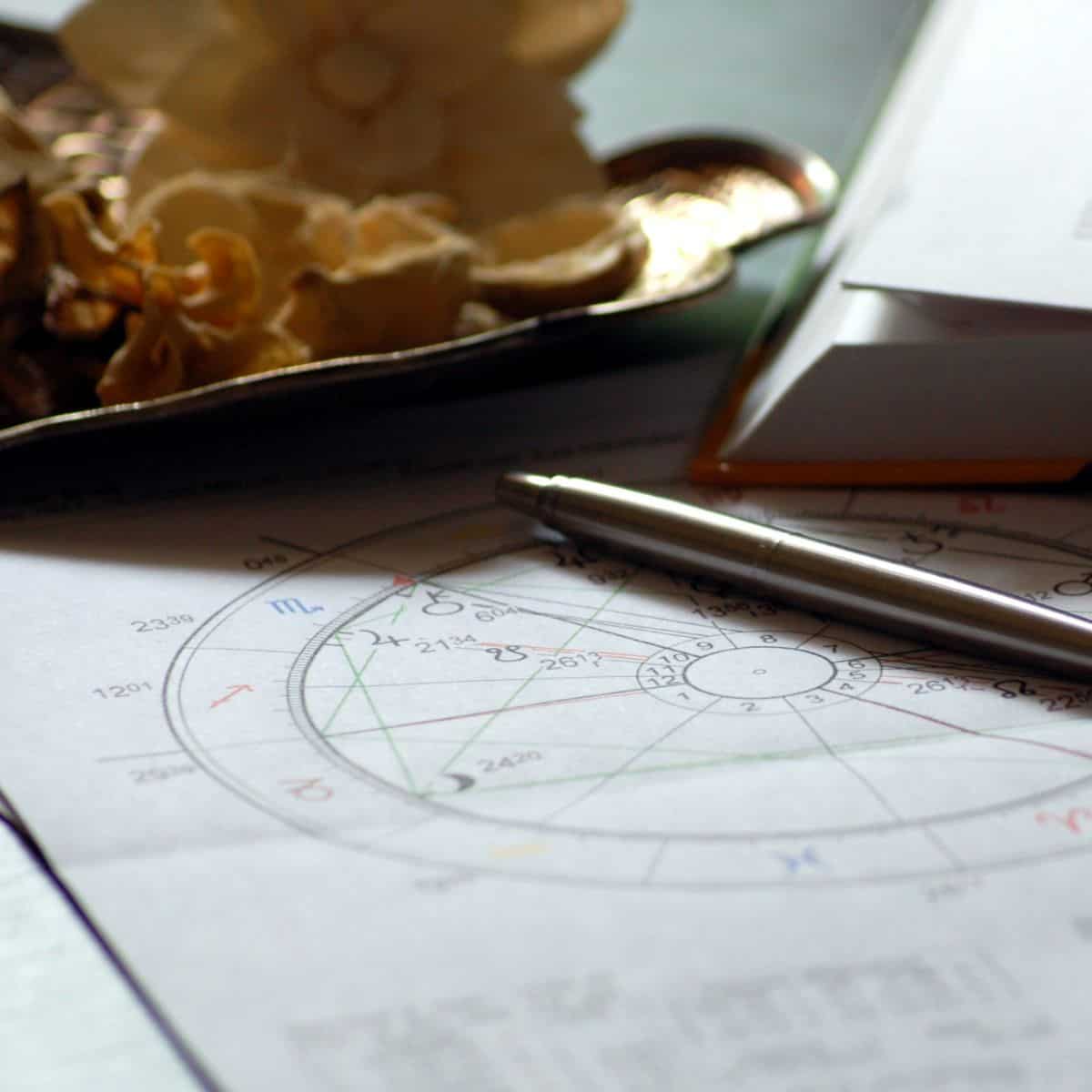 The path forward
Ted's path forward involves the Fifth House and Cancer archetypes. More play (Fifth House), less work (Tenth House).
Creating (Fifth House) emotional (Cancer) security with a partner. Having children (Fifth House) with that partner. Allowing himself to depend (Cancer) on another person for something. Ted may have been single (even celibate) for years.
Or maybe he's had a series of flings (depending on the condition of his Venus and Mars). But a committed partnership continues to elude him.
One day he could meet a woman who has personal planets (or her rising sign) within one or two degrees of his North Node. She'll activate his potential to evolve into a nurturing, empathetic partner. Ted will feel attracted to, and frightened of, what she represents. Will he push past his fears? That's up to him. If his progressed Sun, Moon, or Venus cross his North Node, he might be ready to take that leap.
Progressed planets show the development of natal potential, and act as internal transits. Or a transit that lasts a few months could aspect his North Node, signalling an external event that triggers his desire to partner up.
Letting Go
This is a very brief overview of how to interpret North/South Node issues. As always, the entire chart must be taken into consideration, especially any planets that aspect the Nodes and their planetary rulers.
A Seventh House North Node does not have to mean a death sentence for committed relationships.
But there are significant challenges. Know that the feeling of losing yourself, or sacrificing part of your identity, is a holdover from your past life. You will indeed be letting something go, if you enter a relationship, but it will just be outdated behavior that's holding you back.
Related Posts: