Juno is an asteroid used in astrology to signify certain aspects of a person's natal astrology chart. It symbolizes relationships, marriage, and commitment.
It is also thought to be associated with the person's ideal mate and can give insight into the relationships a person will have. In a person's natal chart, Juno's placement can indicate the person's attitude and approach to relationships. These can be romantic partnerships or business partnerships.
It can tell us if a person is more likely to be attracted to a particular type of person or if they will have trouble finding someone who they are compatible with. Juno's sign and house placement can tell much about the individual's relationships. This includes whether or not they are likely to be monogamous or if they are likely to have multiple partners.
Juno's aspects in relation to the other planets in a person's chart can tell us how a person will interact with their partner and what issues they may encounter in their relationships.
How to find Juno in your chart
Go to astro.com
In the left navigation, go to "Astrodienst Services," and then "Free Charts."
To the right under "Horoscopes Chart Drawings," click on "Extended Chart Selection"
Enter your birth data.
Under "Methods," go to the pull-down menu next to "Chart drawing style" and choose "Astrodienst w. asteroids."
The word "Juno" will be somewhere in the chart wheel. The table below the chart will show its exact degree and zodiac sign. Look for "Ju" in the Aspectarian to see what angles it makes to other planets, asteroids, and angles.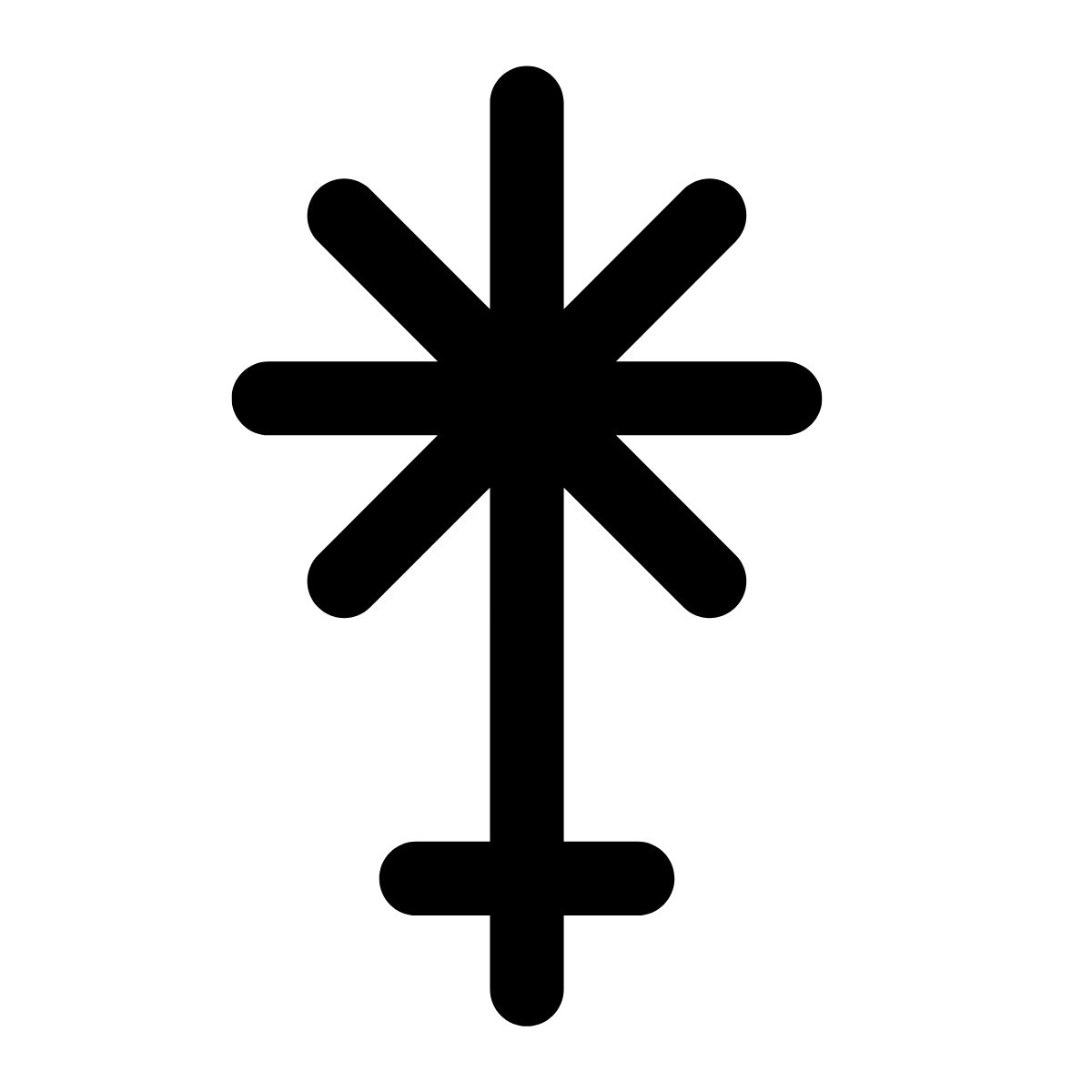 About Juno
Juno needs your attention. She wants to show you the way to personal empowerment; she also wants to show you particular weaknesses in partnership. As one of the four major asteroids (Pallas, Ceres, and Vesta), Juno has become an integral part of the natal chart.
We must understand her since she has been popularly characterized as "The Marriage Asteroid." This is a designation that is only sometimes appropriate or desirable. You'll soon see why.
With the asteroids, one must start interpretation with whatever the name Juno is based on. In this case, the Roman mythology version of the Greek goddess Hera. There is an asteroid Hera, so in defining asteroid Juno, we look to Roman sources and stories).
We'll use the Greek mythology name for her partner and spouse (Zeus) rather than the Roman one (Jupiter. This is to avoid confusion with the planet.
The history
Our story begins with the marriage of the goddess Juno and Zeus. This was a mating and partnership of equals, and as such, they enjoyed a three-hundred-year honeymoon of the perfect accord. A honeymoon occurs when two people begin to accommodate, know about, and even mold to each other in a very intimate way. This is possible because they are alone together.
By its very definition, a honeymoon occurs outside the world the couple will occupy daily. In this sense, it's entirely artificial. This says something about Juno in a relationship. Perfection can only occur when the connection is in an unreal state.
This is part of why many believe it is a marriage indicator. We find a "perfect relationship," find solid Juno contacts, and let's get the license! Hold on — once the honeymoon's over, reality sets in, and with Juno, it ain't pretty.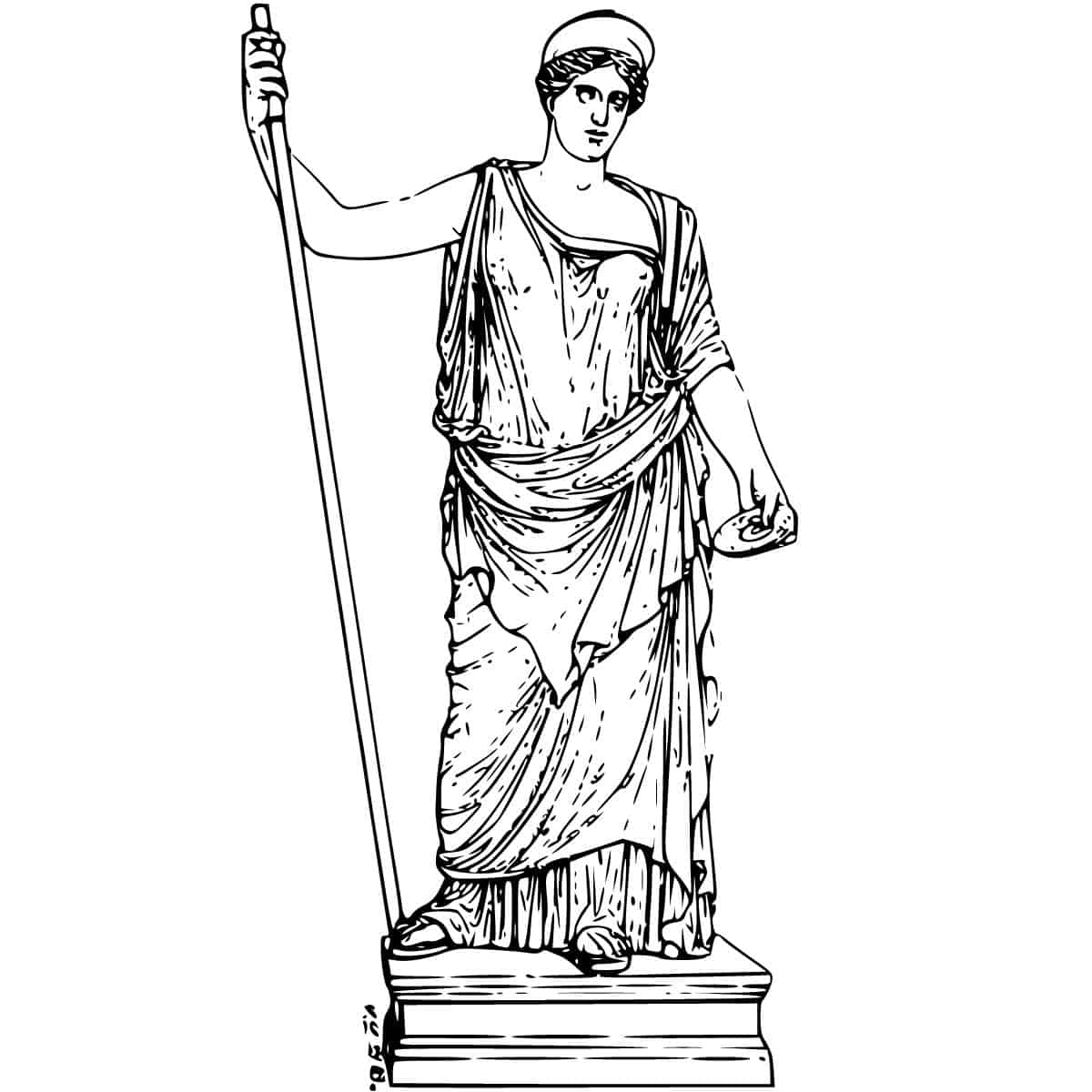 Patriarchal society
Though the marriage of Juno and Zeus is one of the absolute equals on a personal level, it occurs within a patriarchal society. One very similar to our own. Even Juno, queen of the gods, is subject to the supreme god, her husband Zeus.
The societal expectation is that, as the wife of Zeus, even within a bonding and partnership of "equals," the one with the male genitalia is superior. So, when this pair takes their place within the social order, Juno is immediately "less". It's all downhill from here for two reasons.
One is that Zeus embraces his assumed superiority and indulges his appetites without restraint. Thus, he signals to Juno in no uncertain terms that he has respect for neither her nor their marriage vows.
The second is that Juno does not sit idly by and take it. She strives in all her decisions and responses to empower herself (with varying levels of success). She represents the ability of every female to be in charge of her own life. This is largely what she symbolizes in the female chart (and this is regardless of sexual orientation). Juno shows a woman the energy that she can wield with ultimate authority.
Juno's power
However, Juno isn't empowered within a vacuum, and this is part of her weakness. She can only measure her state of empowerment through interaction.
There's another facet to Juno's power. The clout she gets via her relationship; she wouldn't be a queen if not for her marriage to a king. It's why Juno stays in a marriage in which she is openly disrespected through her husband's repeated infidelities.
We must always be aware that Juno's empowerment comes with interaction within society. Status matters to Juno because she can derive personal power from it.
In the male chart, Juno suggests what the individual finds "wifely" and/or appropriate for any partnership. It applies as an indicator of the health and status of the internal anima. And there is a particular phenomenon wherein a man may psychically appropriate the female Juno energy of empowerment.
It plays out one of two ways, as a male who completely loves and appreciates women. Or as someone who sees himself as the end all be all. One with an almost Zeus-like idea of rights and privilege and no recognition that others may hold energies complementary to his own.
Juno placement by sign
Juno's placement by sign speaks of the approach a woman should take in empowering herself from the inside out. Positive facets of Juno's sign will describe how she effectively asserts herself. Which positive attitudes and strengths she adopts to impact her world.
The negative traits of Juno's sign manifest as frustration in empowerment, and they take a decidedly destructive bent. In a male's astrology charts, Juno's sign describes the traits he finds appropriate in a mate or a partner.
It also symbolizes what he may complain about in a mate when he is less than accepting of his anima.
In a woman's chart
Juno in Aries shows leadership potential; she's a warrior with a purpose. Failure to embrace her innate sense of competence can show as inappropriate anger, a hair-trigger temper, or a command to others to follow her lead, even though her behavior may be less than inspiring.
Juno in Taurus offers stability and sustenance to others and exhibits a facility for earning and artisanal pursuits. She's in danger of caring too much about things or of hoarding or competing materially.
Juno in Gemini is a networker, adept at handling and disseminating information and connecting with others; unfulfilled energies show gossip and an inability to stick to the subject.
Juno in Cancer empowers and nurtures in a multitude of forms. Disempowered, one clings and manipulates through feeling.
Juno in Leo shines through the identity, acting as an example and illuminator. When working the negative, this Juno is too vain to aid others.
Juno in Virgo glories in the details, organization, and harvest; on the downside, she may nitpick and communicate only through criticism.
Juno in Libra works with others and emphasizes fairness, but when dysfunctional, she may be passive-aggressive or patently unfair (but with a pretty smile).
Juno in Scorpio finds her element in the depths of the Soul and of experience. Her negative outlet may be destruction that doesn't discriminate.
Juno in Sagittarius is a pioneer, but always with attention to the accumulated knowledge of society. She can reach out intelligently to what is unusual, to educate. Her negative expression is simply running away.
Juno in Capricorn is solid, reliable, practical, and organized. Others love her in part because they can rely on her. A poorly functioning Capricorn Juno brings chaos wherever she goes.
Juno in Aquarius, actualized, is the intelligent innovator, while the undeveloped one rebels, whether there's a reason to or not!
Juno in Pisces can unite, commune, and inspire. In a less favorable form, we may see her power seated in delusion or fantasy.
In a man's chart
Juno in Aries says he wants a mate who can care for herself, and maybe one who's boss — and this is his main complaint!
Juno in Taurus appreciates a mate with sensual and artisanal skills, but he may be too focused on what his mate might earn from these skills or on how these serve his comfort.
Juno in Gemini needs conversation with his mate to be lively, while the complaint may be of a shallow intellect or too much emphasis on socializing.
Juno in Cancer indicates he wants someone to make a home with, perhaps a partner for mutual nurturing support or a mommy.
Juno in Leo wants someone who can 'shine' in her own right. In the narrow-minded, this devolves into the desire for a trophy wife.
Juno in Virgo wants a faithful helpmate, someone unafraid to get her hands dirty and willing to see the details. On the negative side, he may want a butler and an accountant.
Juno in Libra wants a true-blue mate and ever-present harmony. In less positive manifestations, insistence on harmony may negate the mate's individuality.
Juno in Scorpio seeks an intense pairing and can make this a reality — as long as the sign of Scorpio respects his mate enough not to destroy her.
Juno in Sagittarius is a living conundrum: he wants bachelorhood and a mate simultaneously. Unless he's very considerate, it's hard to tell the positive of this from the negative!
Juno in Capricorn takes a long-term relationship seriously. Taken too far, he may want to box up the mate and put her on the shelf.
Juno in Aquarius likes a free-thinker who's not afraid to try something new. He may complain, though, when her freedom-loving Self rebels and runs wild into the night.
Juno in Pisces wants a mate who in some way offers a transcendent experience, but her otherworldly nature may irritate him to no end when it's time to come back to earth.
Juno house placement in your astrological birth chart
If you're a woman, you will meet at least some of your empowerment challenges through the matters represented by the house in which Juno is situated. If you're a man, the subjects of that house will in some way be related to the mate or to the partnership.
Juno in the 1st house
Juno in the first house makes empowerment issues very personal. They will feel like a test of the personality you are presenting to the world. These issues may specifically involve how much say others have over your physical body.
Juno in the 2nd house
If Juno is in the second house, issues of empowerment are directly connected to Self-worth, Self-image, and the ability to earn. Here, there may be a tendency to see the mate's fidelity (or lack of fidelity) as more under one's control than it is.
Juno in the 3rd house
In the third house, Juno finds communication vital to empowerment. This can make one too vulnerable to gossip and "the grapevine."
Juno in the 4th house
When Juno is in the fourth house, she gains strength from home and family. But this source of strength may also be your kryptonite if your family members use your power as their own.
Juno in the 5th house:
Romance, child-rearing, and creative expression become canvases on which you sketch your empowerment issues. This can be debilitating for your personal life if your Juno is stuck in the negative.
June in the 6th house
In the sixth house, Juno brings empowerment issues into every day and the workplace. Colleagues may bring out your biggest challenges, as might your employment situation. Both can act as barometers for your success at empowerment.
Juno in the 7th house
Juno in the seventh house is a double whammy. Making both the marriage bed and the world-at-large the places where you fight empowerment skirmishes. Some days, it will seem like there's no winning. It can be the position that avoids marriage and commitment or compulsively engages in an intimate relationship. Sometimes more than one at a time!
Juno in the 8th house
Other people's assets and resources, possibly those of the spouse, are crucial to gaining a sense of empowerment for the person with this placement. One can feel too much at the mercy of others for one's income, financial security, support, or sustenance.
Juno in the 9th house
Juno in the ninth house makes travel, foreign lands, academics, and religion the stage upon which empowerment issues are acted out. This can be the placement of the crusader who tests her empowerment in a broad arena and perhaps refuses the empowerment challenges offered at a personal level.
Juno in the 10th house
Empowerment issues will be played out publicly, possibly within the career. This placement can endow one with the feeling that no privacy is available to the individual. That a true personal life is out of the question.
Juno in the 11th house
In the eleventh house, Juno links empowerment to the fulfillment of goals and dreams. But one may feel that too much of one's power sits with the group to break away and accomplish one's own success.
Juno in the 12th house
Juno in the twelfth house may keep one's desire for empowerment hidden. Glimpsed only in dreams or interaction with large institutions. Access is available through meditation or through developing a deep trust in the Universe.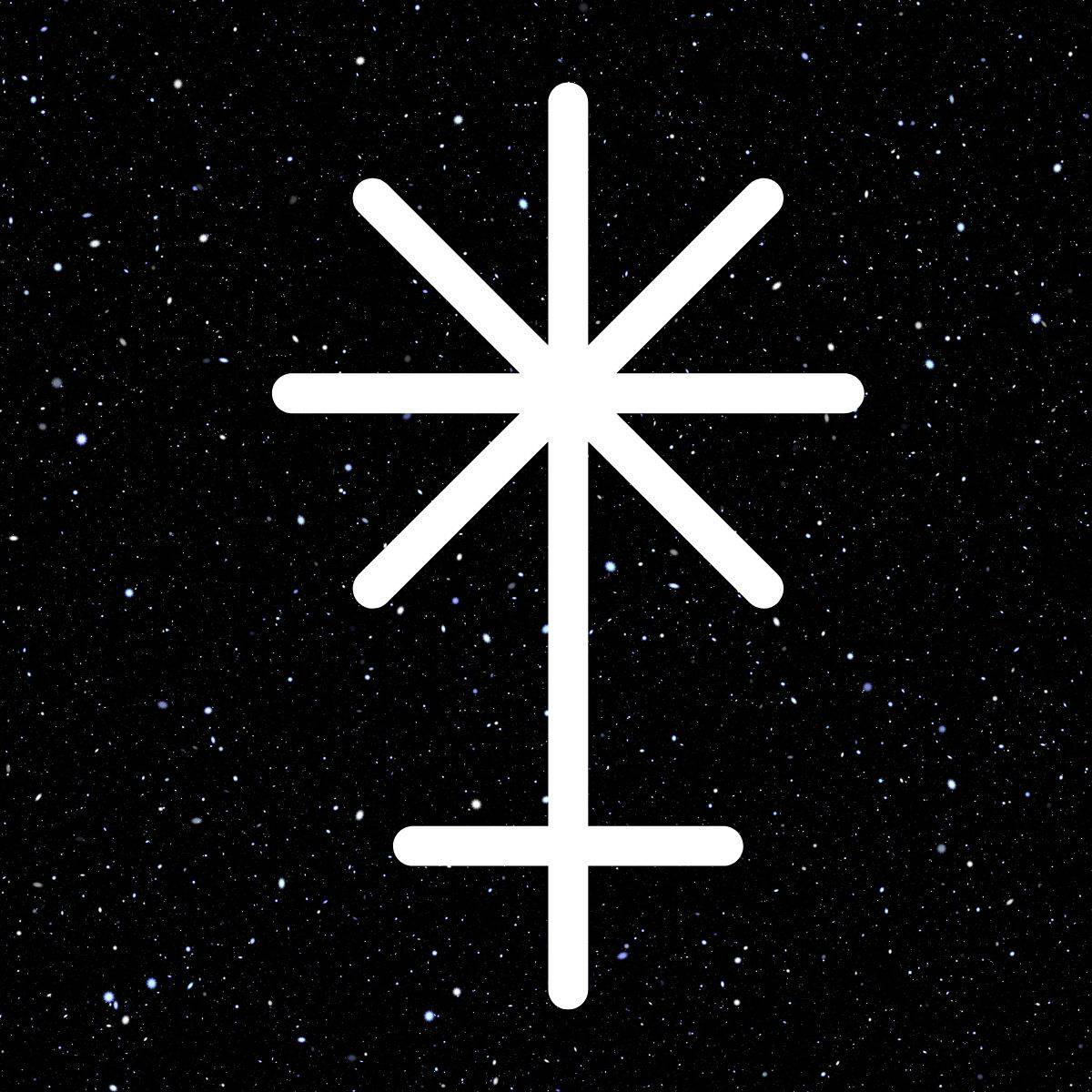 Juno, in aspect to the planets
An aspect between Juno and one of the personal planets or the lights brings her influence directly to the emotional Self. In contrast, an aspect with an outer planet gives Juno a broad effect on the psyche. Perhaps subconsciously, and opens the door for the individual to carry her Archetype.
Contact is more important than the kind of aspect, hard or soft; it's the awareness of Juno energies that counts.
The sun
Paired with the Sun, Juno becomes an identity issue. For a woman, that likely plays out through her role in life and the power it does or doesn't afford her. For a man, the women with whom he partners throughout life (and he may actually need a partner to feel "himself") will be vital to identity formation and in realizing his Soul Purpose.
The moon
The Moon brings empowerment issues into line with emotional needs and mothering ones, both received and given, and may give the mother (and possibly all women viewed in a non-sexual capacity) a Juno-like role.
Mercury
Mercury marries communication with empowerment, and effectiveness levels are intertwined in a female chart. For a man, contact implies that empowered women (or the mate) communicate for him, that communication is an ongoing issue between the spouses, or that he may find communications from strong women threatening.
Venus
With Venus, Juno links empowerment to the ideal way a woman sees herself in the world and manifests at least in part through beauty and aesthetics. A man will link empowerment (or lack thereof) to his image of the ideal woman.
Mars
Juno aspecting Mars links empowerment to the ability to act effectively and the sex drive. It also colors a woman's ideal image of a man and a man's ideal image of himself.
Jupiter
Jupiter plus Juno can follow the blueprint of the myth — remember that Juno is Jupiter's wife, it is analogous to Zeus — with an extended honeymoon period related to Jupiter in the chart followed by repeated "infidelities." The struggle is almost guaranteed at some point; empowerment issues can be hugely exaggerated and maybe something one continually tries to educate the Self or others about.
Saturn
Juno coupled with Saturn may signal repression of empowerment in a woman, while for a man, it suggests suppression of the mate. Or one may take on the role of the crone, in a woman, or the patriarch, in a man, no matter the chronological age.
Uranus
Juno and Uranus in contact bring a high degree of uniqueness and individuality to expressing empowerment. This contact can also foster rebellion against the role of wife or the rejection of a power role. The same is true for a man about his mate.
Neptune
With Neptune, Juno may be ungraspable, with empowerment staying just out of reach, or it could signal the taking on an inspired mantle of responsibility. In a man's chart, this suggests he may not know what an empowered woman looks like!
Pluto
Allied with Pluto, Juno in aspect unites the need for empowerment with the desire for power, with a predictable spectrum of results. In either sex, this may cause the urge to destroy empowered females and can bring a taste for the dominatrix!
Final thoughts
Juno in astrology is an important part of understanding relationships, both romantic and platonic. Juno is an asteroid that is associated with partnership, commitment, and loyalty. It reveals a lot about how we interact with others. Juno's placement in the birth chart can reveal our ability to be devoted, our capacity for compromise, and our expectations of intimacy.
Juno also symbolizes our need for balance and harmony in our relationships, which can be a great asset in helping us to cultivate strong and meaningful connections.
Ultimately, Juno in astrology is a valuable tool that can help us to gain insight into our relationships, allowing us to cultivate deeper, more fulfilling connections with the people in our lives.