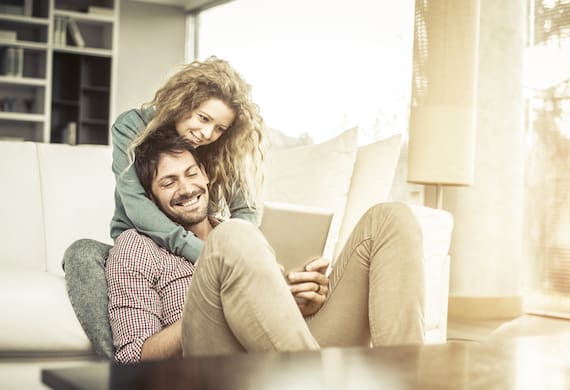 If you're into someone with Venus in Cancer, know that you'll be dealing with a mother and child. She can be incredibly tender, loving and empathetic, intuiting your most basic needs. But before you can access her empathy, you must convince her inner child that you're safe.
The Shell
If you're not sure how to approach Venus in Cancer, picture her curled up inside a protective shell. Hence her initial shyness, even if she seems friendly enough on the surface. You don't smash your way into the shell with aggressive moves. Rather, you approach gently, coaxing her to open up with evidence that you can be trusted. She's attracted to people with whom she can form a secure and loving relationship. You'll know you've hit the right note if she starts to offer care and concern, like a gentle shoulder squeeze when you're feeling down. If she listens to your problems or offers the exact thing you need in the moment (a hug, a phrase that makes you feel better, a cup of coffee) it's a good bet that she likes you back. Physical contact is huge — Venus in Cancer does not touch someone unless she wants to get closer. Bonus if she shares some things about her childhood; this means she's feeling secure enough to let you in.
Let's say all of the above has happened, and you're heading out on your first "date." Go slow. It may not be a date, just yet. If she's offered to cook for you or let you cry on her shoulder, this does not necessarily mean she wants anything romantic. She's so hardwired to be the mother that she will nurture you, even if her feelings are strictly platonic.
You won't know what the deal is until she makes the first move. Even then, it's tricky. She's a Cardinal sign, so she's inclined to start things. But she's so self-protective that she starts things indirectly. She won't pounce on you. You'll have to pick up on her hints, like increased physical contact with flirtatious undertones. If you move too fast, she'll shut down. But you'll probably have to make some kind of move. Things don't progress in a straight line with Venus in Cancer; it's all about how she's feeling in the moment. Sex will probably not be a first-date thing, because it takes time for her to warm up. But once you get to the point where you and she are intimate, it's a safe bet that she'll want a relationship with you. It's very difficult for her to have casual sex, because she's vulnerable once she's let you in.
[notpremise]
To read the rest of this article you must purchase a Lifetime All-Access Membership, which allows you to view the entirety of Sasstrology's archives for a one-time fee of $12.
All horoscopes and forecasts will always be free to the public. New articles are only viewable to the public for 30 days after publication.
All-Access Members, log in here.
[/notpremise]

Related: