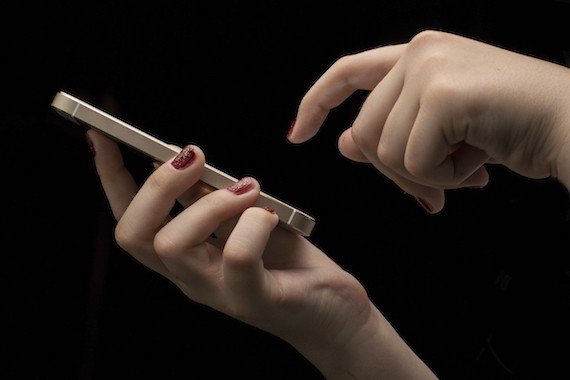 Each sign has specific methods and preferences for dating. When it comes to online dating, it gets even more specific. Tinder is an online dating app that selects potential candidates in your geographic location. Photos are obviously an essential part of the dating profile. You swipe right (on your screen) to like someone's picture, or swipe left to take a pass. You can select as many pictures as you like, and if they're into you, you've got a match and can initiate an online conversation. It's a bloodlessly efficient way to sift through various people you might be attracted to. Read on to discover how each sign might use Tinder, or if some signs would even want to use it. Due to the focus on external image, the following descriptions are best applied to Sun or Rising Sign.
Aries
Online vibe: action hero
The Aries profile will crackle with energy. Pictures and descriptions will be about him doing things with gusto: partying hard, battling it out in competitive sports, crushing the opposition. His profile says "I'm grabbing life and squeezing the juice out of it! Are you in?" The cut-to-the chase vibe of Tinder will appeal, but he'll get impatient if there's too much back-and-forth instant messaging. He'll want in-person contact, ASAP. If online chats don't quickly progress to a real-life meeting, he'll get bored and move on.
Taurus
Online vibe: comfortably cautious
Taurus prefers the real deal over virtual connections. Assuming she even decides to use this app, she'll find the location-based matching appealing, because she doesn't like to venture outside her comfort zone. She'll create a profile that emphasizes her love of good things, and will invite you to join her (but she won't be too inviting). She'll want in-person contact, but will take her time deciding if you and she are a match. Online conversations may not be terribly revealing, and will progress slowly. But once she decides it's time to meet, it will be non-negotiable.
Gemini
Online vibe: kid in a candy store
Gemini is all about multiple choices, so he'll love this app. His profile will be fun, clever, and you'll get the sense that he's open to almost anyone. If you and he are chatting, there's a very good chance he has multiple matches on the side that he's also chatting with. Online conversations with Gemini can go on and on and on. And on. But he can vanish quickly; his boredom threshold is quite low. In-person meetings may or may not happen. He'll either be so intrigued by your conversational skills and wit that he'll want to meet, or he'll be content to continue the online flirting forever.
Cancer
Online vibe: approachable
There will be something familiar about her profile. Her cozy energy will be vivacious and inviting, but comfortable. You'll get the sense that you know her. But when it comes to responding to your right swipe, she may not be so inviting. Her self-protectiveness will make her selective, and she'll only engage with those who feel safe to her. Online conversations can become emotional rather quickly. She is easily offended, easily angered, but quick to forgive (in some cases). In-person meetings will happen once she's convinced you're safe. But if she feels an emotional connection online, things could happen rather quickly (she can be just as impatient as Aries).
Leo
Online vibe: fabulous
Here's a chance for Leo to showcase his assets. Pictures will be gorgeous and revealing. His profile will have more than a whiff of boasting. He's hot, he knows it, and so should you. He sees no shame in flaunting what he's got. Are you ready to partake of the fabulousness that is Leo? His selection process will be based on how spectacular/hot/successful your pictures look, because he doesn't want to waste time with mediocre. Conversations may be a tad one-sided, but if decides to meet with you, you'll probably be in for a romantic first date.
Virgo
Online vibe: selective
Virgo may not even use this app. This discerning sign will feel icked out by the superficiality, but let's say she does have a Tinder profile. Pictures will showcase her refined good looks, in a very subtle way. Her profile will read as highly intelligent, a bit dry, a bit quirky. She'll get a kick out of the clean and easy swipes; nothing says Virgo like the ability to instantly discard anyone who doesn't meet her standards. She won't accept a lot of matches, and those she does accept will be carefully scrutinized. Online chats will only happen if you match or exceed her intellectual capacity. She may ask more about you than she reveals about herself. If you meet, it will happen after a vetting process.
[notpremise]
To read the rest of this article you must purchase a Lifetime All-Access Membership, which allows you to view the entirety of Sasstrology's archives for a one-time fee of $12.
All horoscopes and forecasts will always be free to the public. New articles are only viewable to the public for 30 days after publication.
All-Access Members, log in here.
[/notpremise]