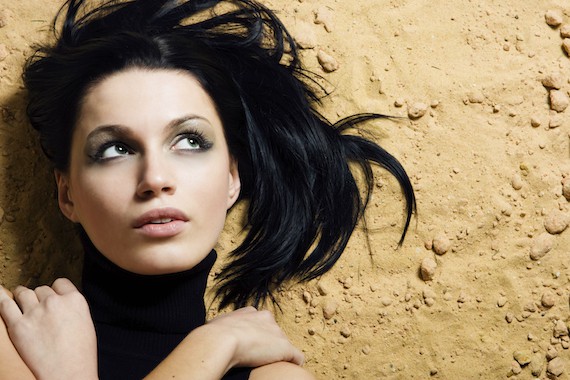 Mars in Taurus is not obvious about his or her attraction, at first. There's a waiting period, and you may end up assuming that Taurus is simply not that into you. But before you give up and walk away, know that Mars in Taurus is not playing games. Your patience may be rewarded with a steadfast lover who makes pleasure their top priority.
The Evaluation Phase
Mars in Taurus zeros in on who is best for her, and whose values are most complementary to hers. But even if she thinks you're the hottest thing ever, she's not likely to chase after you right away. Taurus is a Fixed Earth sign, which means she's cautious, and concerned with survival and personal resources. She'll take some time to evaluate you and ensure that you're available. She's not a risk-taker, and she's not going to disrupt her comfortable life with someone who doesn't want what she wants. Therefore, she may have her eye on you for quite awhile before she makes her move.
While Taurus is in his evaluation phase, the absolute worst thing you can do is push. It's fine to signal your interest (it's advisable, actually) but do it once and leave it at that. Despite his self-contained vibe, he's not oblivious, and he'll pick up on your signals. A guaranteed way to shut him down is to continually fire invitations at him, or pester him with texts/emails. This is not a case of him being shy and needing an aggressive partner to make the first move. Let him know he stands a chance with you, and then allow him to take control. That means waiting until he decides he's ready. If you try to take that control away, he will shut you out for good. At this juncture, you're probably thinking, "Why should I wait? I don't have time for this!" If that's your attitude, then Mars in Taurus is not the lover for you. You will always be waiting for him. Things move at his pace, or they don't move at all.
[notpremise]
To read the rest of this article you must purchase a Lifetime All-Access Membership, which allows you to view the entirety of Sasstrology's archives for a one-time fee of $12.
All horoscopes and forecasts will always be free to the public. New articles are only viewable to the public for 30 days after publication.
All-Access Members, log in here.
[/notpremise]

If you like this post, please upvote it on Reddit.