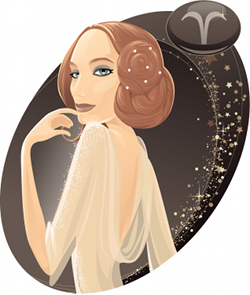 Kapow! Venus' transit into fiery Aries packs quite a punch. This firebomb in the sky has the potential to ignite our lives with passion and energy, if only we're ready to take the dare. Since Aries loves fresh starts and exploring the unknown, now's the time to start that new relationship, take a big love risk, or begin a wild romantic adventure. Venus in Aries is not for sissies, so get in touch with your inner hero(ine) and be ready to rumble.
If shy is more your thing, you may have some challenges during this transit, as Aries' bold, brash and boisterous energy rocks your world. There's not much room for shrinking violets in this new Aries terrain, so learn to adapt or else. Though fighting may seem all the rage now, there is room for compromise, but confrontation may need to occur before peace can reign.
Venus in Aries packs a lot of firepower, so do be sure you don't start anything you can't put out quickly with your handy "love fire extinguisher." Remember that if you're prepared ahead of time for a little dating turmoil, you'll be in a better position to handle any potentially overly randy suitors that come your way. Of course, if you're already in a relationship, a little "healthy" danger can be fun. Try amping up the heat in the bedroom during this transit to keep things alive and juicy, just the way Aries likes them.
An earlier version of this article appeared here.